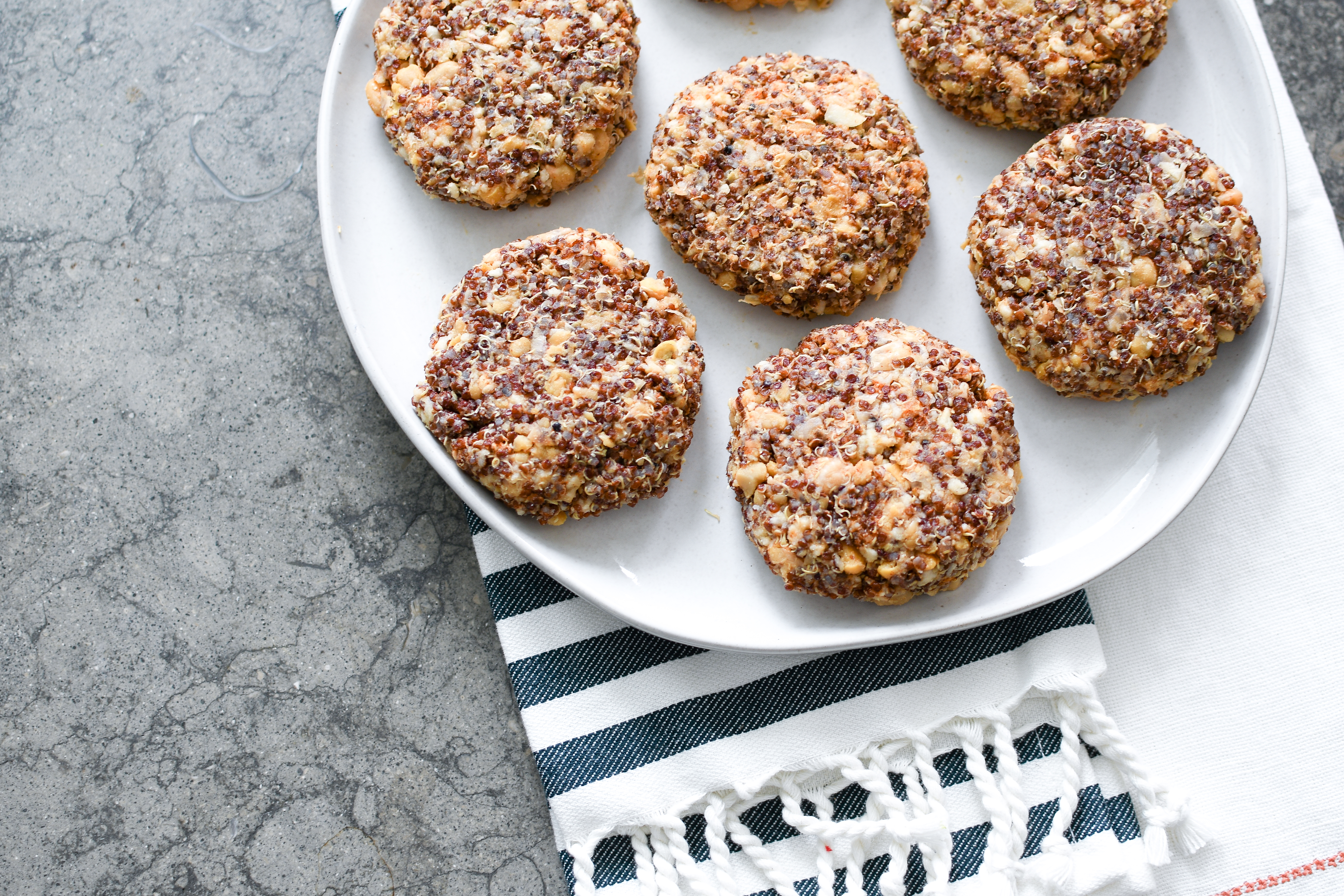 Who doesn't love a good bean burger? The problem with most bean-based burgers is that they're often dry, flaky and require a ton of ingredients.
The solution? My tried-and-true quinoa burger recipe. It has just a few ingredients, a wonderful consistency and the flavor is a hit with all ages. The next time you want to take Meatless Monday to the next level, try these!
Quinoa Burger
Ingredients
2 cups cooked quinoa
1 cup cannellini beans, mashed
1/2 cup panko (Japanese-style bread crumbs)
1 large egg, lightly beaten
1 clove garlic, grated
1 teaspoon chili powder
1/2 teaspoon salt
1/2 teaspoon pepper
3/4 cup sharp cheddar cheese, shredded (or parmesan)
1 tablespoon olive oil
4 of your favorite burger buns
Directions
In a bowl, combine quinoa, mashed cannellini beans, panko, egg, garlic, chili powder, salt and pepper.
Mix well to moisten ingredients, then mix in shredded cheddar cheese.
Mix well again and form into 4 or 5 equal burger patties.
Heat 1 tablespoon olive oil in a large skillet. Cook the patties until golden and crisp, about five to six minutes per side.
Optional: Serve with a fried egg on top. Sautéed mushrooms and onions also are great additions.
Watch us make quinoa burgers during this 'Living with Amy' segment on Fox 11's website.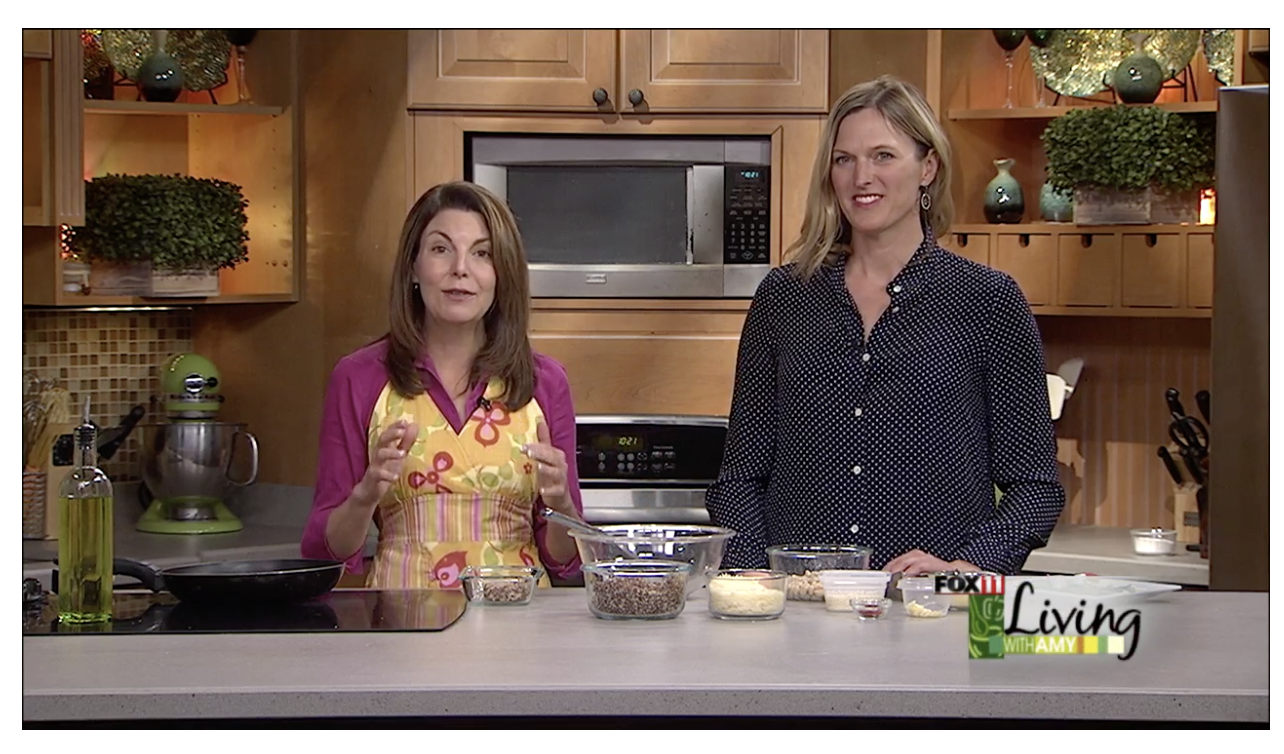 Enroll in Dr. Wagner's Free Resource Library and download a mini-recipe book with this recipe and 5 other delicious clean recipes!