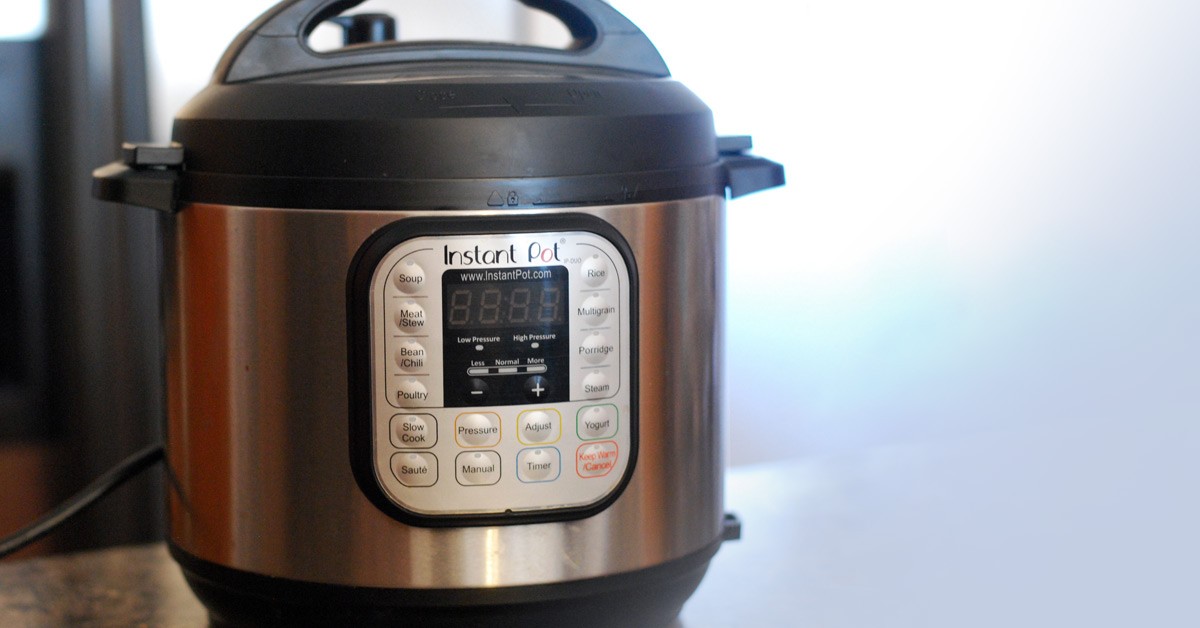 Electric pressure cookers like the Instant Pot ® (https://amzn.to/2QHE3EC) can be intimidating. In fact, I purchased one, had it delivered, then returned it! I was so overwhelmed with all the buttons and settings. I thought there was no way I'd use it. When my mom surprised me with another one for Christmas, I knew I had to at least give it a try. I'm so glad I did!
The Instant Pot ® has become a staple in my kitchen and makes clean eating a breeze. I can make large batches of beans, brown rice, quinoa, and it speeds up cooking of some of my favorite meats like good quality ribs.
My tips for getting started with the Instant Pot®:
Read the instructions. I know this seems obvious, and admittedly, the manual leaves a bit to be desired. Still, it's a good idea to get acquainted with the different buttons and what they mean.
Join a community. You may have a different brand, but I love that there are communities on Facebook like this Facebook group. People share ideas, tips, and recipes here.
Keep it clean and check the ring. The Instant Pot® has a sealing ring on the inside of the lid. You'll want to check this every time for any cracks, tears or debris. This is what keeps everything under pressure, so it's super important that it's intact. Also, if it's not completely secured inside, the pot won't come to pressure.
Use the sauté function. This little button is a lifesaver! If you are making chicken stock, you can sauté the veggies and chicken carcass before adding water to get a nice flavor. It also serves as a "preheat" function, helping your cooker to come to pressure faster. Lastly, if you accidentally add too much liquid to something like black beans and rice, it helps steam off the excess liquid.
Batch cook frozen chicken breasts. Since you can add frozen chicken to the Instant Pot, I love being able to make batches of shredded chicken early in the week during prep days. You can season the chicken with different seasoning combinations for Latin, Asian or Italian flair.
Keep it less than 2/3 full. Your food and any liquid in the pot needs room to expand.
Check your valve. Make sure the valve at the top of the pot is in the "Sealing" position when starting cook time.
How to release - NR or QR? The acronyms are strong with this cooker. To take the confusion out of what these mean, it's simply releasing the pressure yourself (Quick Release) or waiting for the pressure to release naturally (NR). You can either wait for the pot to release pressure naturally or you can switch the valve to "Venting" once cooking time is up to let the steam out. Check the recipe you're using for specifics. Foods that shouldn't be overcooked (like veggies, grains, chicken breasts) should be "Quick Released". Here's a quick guide from Instant Pot's website to the different release options.
This isn't the same as a slow cooker but you can convert slow cooker recipes to the Instant Pot®. I love my slow cookers and use them often, but my Instant Pot® is so much faster and it doesn't make the house smell like whatever I'm cooking all day. That's a huge bonus for me! It can also make things like homemade yogurt and cook hard-boiled eggs with the included steamer accessory. To convert slow cooker recipes, do a quick Google search for "slow cooker to instant pot conversion".
Here's one of my favorite shortcut recipes for keeping healthy lunch options in my fridge all week long.
Super Simple Black Beans and Rice
Ingredients:
1 c diced onion
2 c brown rice
2 c uncooked, dry black beans
2-4 cloves minced garlic
2 Tbsp olive oil
8-9 cups liquid (chicken stock or water)
How to:
Rinse the brown rice and beans in a colander.
Place all the ingredients together in the Instant Pot®.
Secure the lid and set vent to sealed position. Cook under high pressure with manual setting to 28 minutes.
After cooking is done, let it sit for 15-20 minutes before you release pressure. If there is more liquid than you want to have in your dish, take cover off and set to sauté.
Boil for a bit until desired liquid is boiled off, or you can scoop out the brown rice and beans with a slotted spoon.
Click the image below to download more clean recipes to use in the kitchen:
https://lynnkwagner.com/p/free-resource-library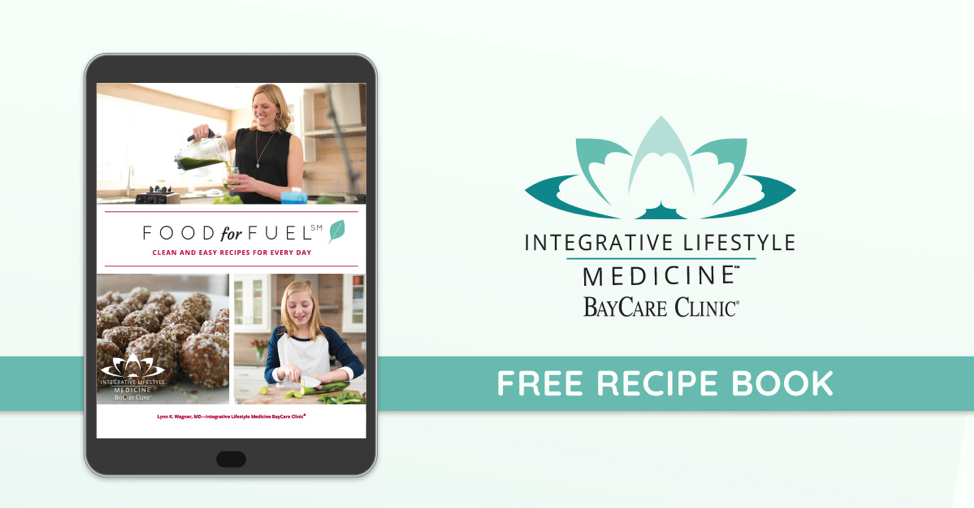 Click here to watch the Living with Amy segment on the Fox 11 website.