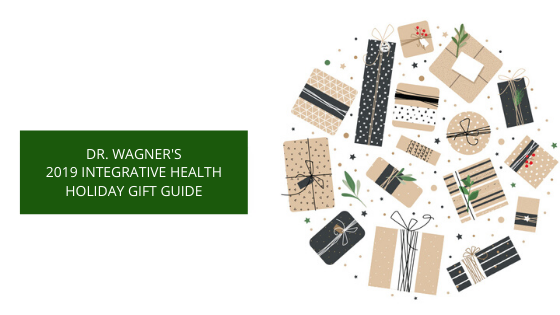 I don't know about you, but life seems to keep getting busier. As much as I try to live a holistic lifestyle, which is supposed to come with ample down time to recharge your batteries, I find myself getting caught up in the hamster wheel of day-to-day life, squeezed between kids, business, politics, family obligations, friends and more.

When the holidays roll around, once I get over the shock that the decorations are going up the day after Halloween (ha!), my next feeling is panic. I realize that means shopping and prepping for a festive holiday for our large family. One of these years, I am going to escape to a Caribbean island for the month of December. Until then, I will shop.
The following are a few of my favorite things. These are products I use, read and recommend to my patients and friends and family. If you are looking for new ideas for your favorite person, have fun exploring my favorites.
Gifts for the Reader
"Food Rules: An Eater's Manual" by Michael Pollan: When I opened my clinic, I ordered 1,000 copies of this book and gave them to every new patient. That's how much I love this book! Michael Pollan has an uncanny ability to make food and nutrition easy to comprehend. He gives simple tips for anyone wanting to clean up their diet. The chapters are short and succinct, a great "bathroom break book."
"Joy of Cooking" by Irma Rombauer, Marion Rombauer Becker and Ethan Becker: While not a clean eating cookbook, this classic is a must-have for anyone learning what to do in the kitchen. It includes thousands of recipes from basics to more complicated and ethnic recipes in addition to how-to's ranging from how to set the table to how to stock your kitchen. The pesto recipe in here is the best ever.
"The Alchemist" by Paulo Coelho: My favorite book of all time. Combine a bit of fiction with a bit of self-help and you are sure to finish this book feeling good and motivated to explore and grow more. Short and simple and good for all ages!
"The Book of Awakening: Having the Life You Want by Being Present to the Life You Have" by Mark Nepo: Nepo's collection of poems follows a calendar, so you can read a short passage daily. If you are like me, you read it when you feel like it, which works, too. This book is wonderful for anyone needing comfort and reassurance or someone who wants to do some inner exploration and self-discovery.
"The Seven Spiritual Laws of Success: A Practical Guide to the Fulfillment of Your Dreams" by Deepak Chopra: This was a game-changer for me and written by one of my favorite gurus. I love the simple tips and habits for developing a deeper life.
Moleskine journal notebooks: Although journaling is one of the things I most procrastinate about, it's also my most powerful source of ideas and a way of processing my day-to-day life. I love this brand for its simplicity and utilitarian properties. Everyone should write a little. Why not do it on something beautiful!
Gifts for the Foodie
Vitamix blender: I know I could do it, but it'd be hard to live without my Vitamix. This bad boy has a full-time position on my counter and gets more use than anything in my house other than my toothbrush (most days). From smoothies to soups, I can't say enough about the power of the Vitamix. You give someone a Vitamix, you have a friend for life!
Instant Pot pressure cooker: I always tell the story of how my mom gave me an Instant Pot for Christmas one year and I returned it! I was terrified of all the buttons and afraid it would blow up in my face. That said, it took me all of 5 minutes to figure it out. Now I make half of my meals in it, and I cook a lot. Get with the times and start pressure cooking.
Cuisinart food processor:: This was one of the first kitchen gadgets I bought when I was a novice in the kitchen. I use it to make mega batches of pesto, puree soups, the perfect creamy guac, energy balls and more. It's a true work horse and saves me loads of time.
Bodum coffee press: Who doesn't love a good cup of joe? While electric pots and coffee shops are convenient, nothing tastes better than a good cup of pressed coffee. It makes you slow down, savor and enjoy that fresh brew. It's even better when shared with a loved one. If you want a truly fancy gift, add the Burr coffee grinder for a one-of-a-kind gesture. Fresh grounds, fresh joe = true love always.
Lodge Cast Iron skillet: Our Lodge skillets have a permanent spot on our stovetop. Once they are seasoned, they clean up simply with a little hot water and some elbow grease. They are my favorite for anything I make on the stove! Best part is you even get a bit of dietary iron straight from the skillet, which so many of us need. I recommend these to my patients with low iron levels.
Ball Mason jar lids: I store so many things in Mason jars – my grains and beans, crackers, bread crumbs, chocolate chips and more. I love using them to store my green smoothie. I've found the metal caps that come with these jars to not be the best. Instead, I use these simple white lids that are washable and reusable. It makes me feel great to be earth-friendly by reusing jars.
Salt and pepper mill: Nothing beats the flavor of freshly ground salt and pepper. I use my mills every day and enjoy them for their simple form and function. A great, easy gift for any foodie.
Mortar and pestle: This is a great gift for anyone who is already a cook but refining their skills. Using herbs and spices in your cooking is the best way to grow as a healthy chef, and the mortar and pestle allows you to expand their use.
Nut sacks: Many of my patients and foodies go dairy-free for a while, and some do so for life. Many of them also love a little bit of cream in their coffee. Enter nut milks! I find store-bought nut milks to be full of sugar and artificial ingredients, so my favorite way to enjoy them is homemade. It's easier than you think – click to watch my Living with Amy segment where I demonstrate how to make it yourself. If you venture into milk-making, nut sacks are lifesavers. Heck, the name is pretty fun, too!
Gifts for the Healthy Lifestyle Advocate
Klean Kanteen and Nalgene water bottles: Everyone needs a good water bottle. These two are my favorites. From saving our environment to saving money, reusable water bottles are a must and a great, affordable gift.
Verilux HappyLight: I get a touch of SAD (seasonal affective disorder) here in the depths of Wisconsin winters. I love my Verilux light to give me a boost of Dr. Feelgood when the days are short and dark.
Trillium Organics body washes and oils: I love this Door County company's pure and simple bath products. They're great for men women and kids. They lift my spirits (not to mention making me smell good)!
Aromatherapy oil diffuser: I use a diffuser in my clinic and home to benefit from the healing properties of essential oils. Great gift for someone's office, kids' room or home.
One last thought: Everything I put on my skin should be considered as going into my body, so I try to keep things safe and clean. I love personal products like Au Naturale Cosmetics makeup, Now Foods almond oil and Epsoak Epsom salts as part of my routine.
Share your ideas for healthy, holistic holiday gifts in the Lifestyle Medicine Squad Facebook group. It's a place for all of us to come together and share free resources, articles and more. Happy Holidays!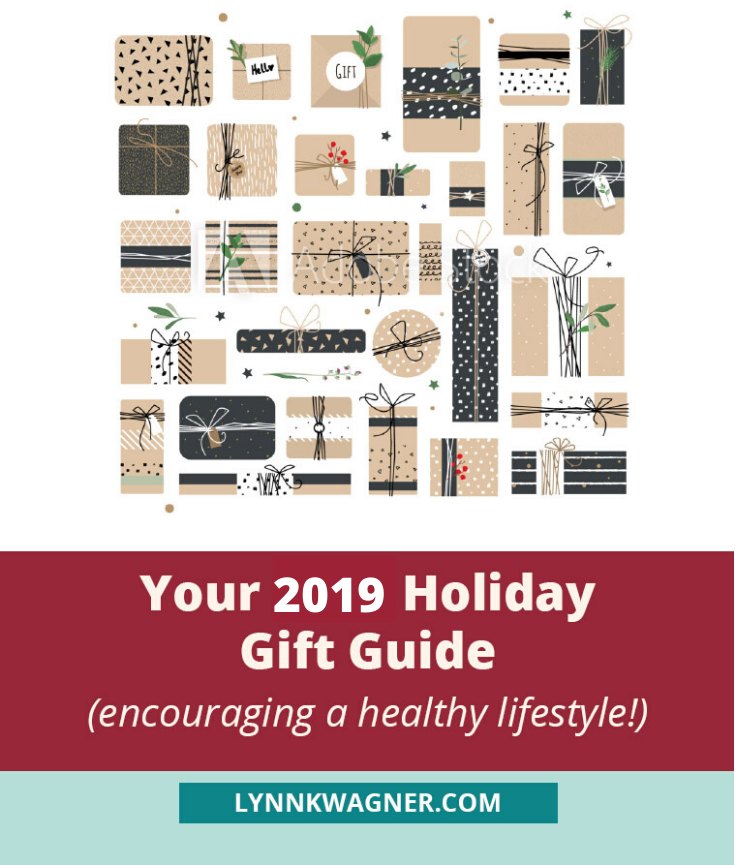 As an Amazon Associate Dr. Wagner will earn an advertising fee from qualifying purchases.