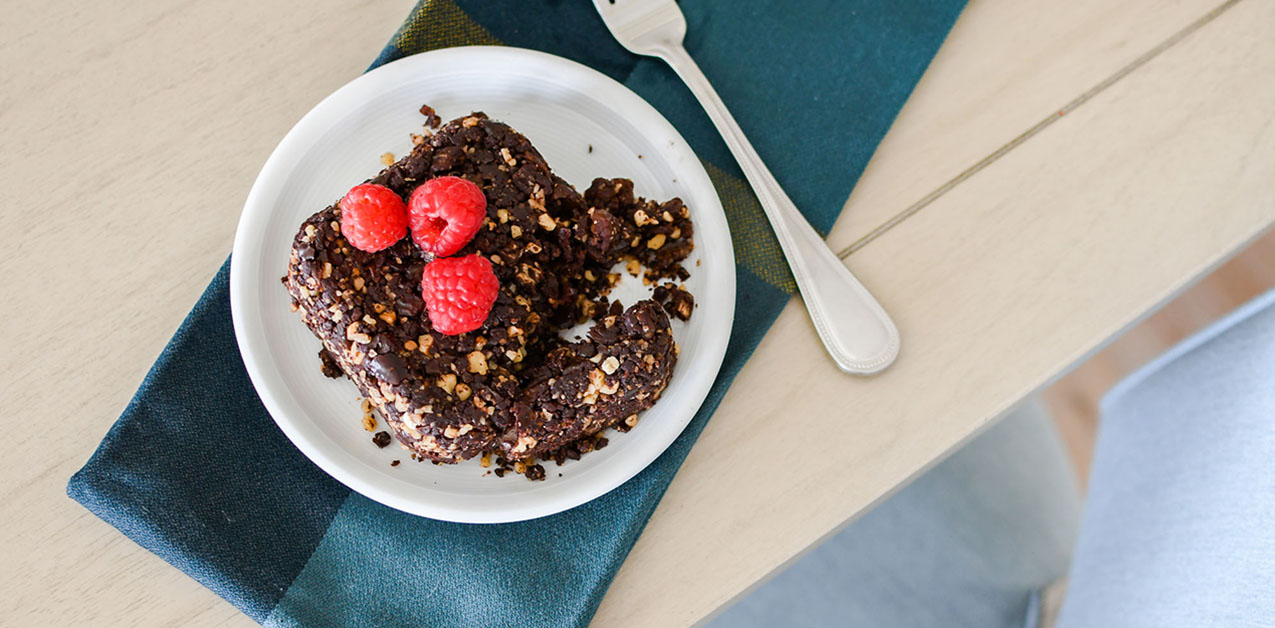 Eating clean doesn't mean you have to deprive yourself. When Foodies are feeling a craving for a sweet treat, I first ask them to identify why they might be craving it. It's important to gain this insight so you can identify whether the association to the craving is healthy or not. If you're just in the mood for something sweet, it's okay to allow it into your life on an occasional basis. You might want to make a batch of these raw brownies and keep them in the freezer to grab and go when the mood strikes.
2 ½ cups pitted dates
1 ½ cups walnuts
6 T Cacao powder
1 ½ tsp vanilla
¼ tsp salt
Combine in food processor. Place in an 8" square baking pan lined with parchment paper or greased.
Combine in a mixing bowl until a paste forms:
¼ cup cacao powder
¼ cup pure maple syrup
2 T melted coconut oil
½ tsp vanilla
Spread over brownie base, refrigerate for 2+ hours to set.
Shared by Delaney Franci