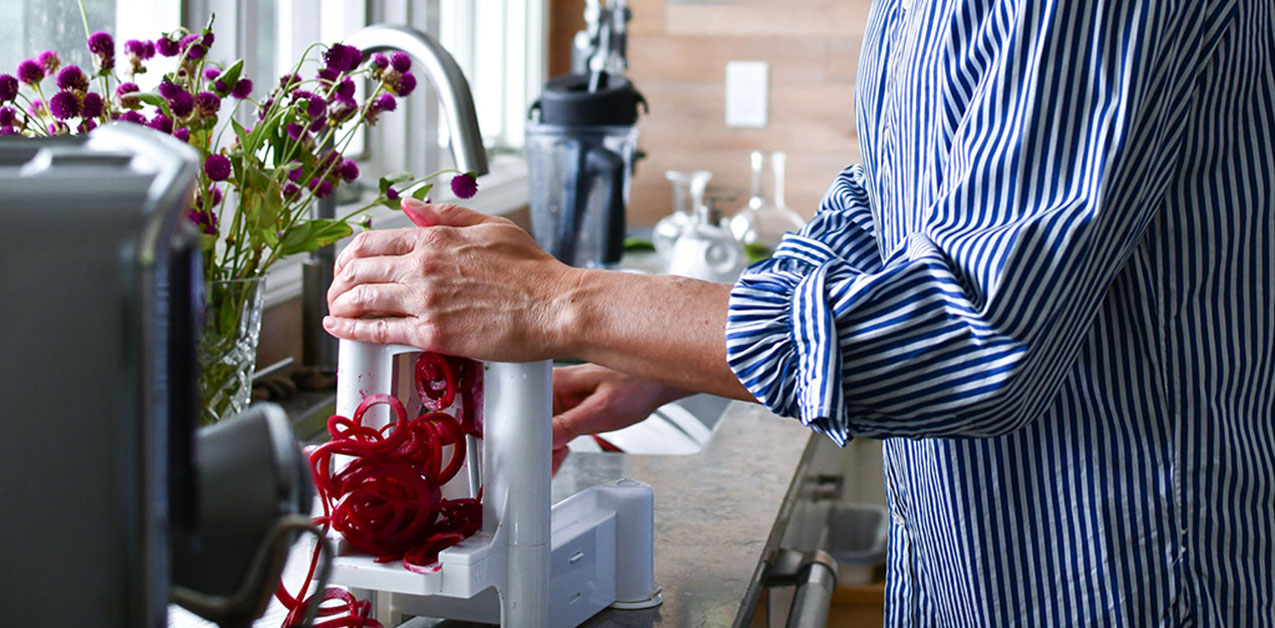 Once you start getting in the swing of clean eating, you might feel tempted to quit when life gets busy. I totally get it! Instead of allowing a shift in your daily routine to throw you off course, try using some of my favorite tools to speed up prep and cook time.
Instant Pot: This electric pressure cooker is convenient and something I use regularly. Whether I'm cooking carnitas or making chicken stock from scratch, I find this to be one of the best investments you can make. You can find more on the Instant Pot in this blog post.
Spiralizer: Make veggies fun and easy to eat when you make them into "noodles". Top with pasta sauce or olive oil and your favorite seasoning for a quick, simple, veggie-based meal. Click here and here for two spiralizers that I recommend.
Cast Iron Skillet: These skillets are a bit of an investment, but they're worth it! Not only do they give you a bit of elemental iron in your diet (something you need), but they will naturally add flavor to your food over time, as long as you care for them as directed. Click here and here to check out my recommendations on Amazon.
High-speed Blender: I highly recommend increasing your veggie intake and green smoothies are a great place to start! Check out the Vitamix blender (my personal fave).
What are your favorite kitchen tools and gadgets to make your prep days go easier? Let me know in the comments below.