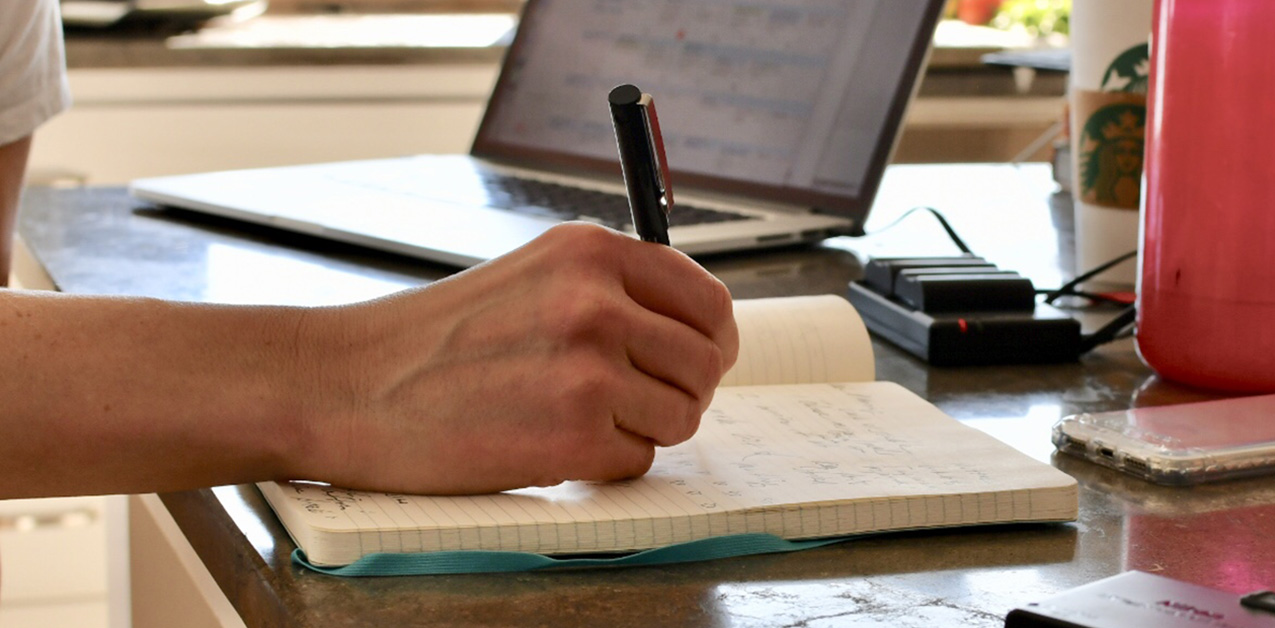 Clean eating meal prep is one of my favorite topics. Not only do you save time during the week by having everything prepped and chopped ahead of time, but I find it motivating to cook throughout the week when I can see all my ingredients ready to go in the fridge. Here are some tips I use regularly to keep my pantry and fridge stocked:
Plan your meals out on the calendar. I typically map out our meals one week at a time. This gives us enough of a variety without being overwhelming.
Choose your meals. Places like Pinterest are great for meal planning. Be sure to type your keywords (i.e. Clean Breakfast) with the word "Recipe" after it. This will bring up some results that have the recipe formatted on the pin, saving you the step of clicking over to the website and scrolling to find the recipe. Other places to look for inspiration: recipe books and family recipes. Keep a folder or recipe card box with your tried-and-true favorites. We try recipes once and decide if they stay or go!
Make your list. After you've planned which meals to make, add the ingredients to your grocery list. It's a good idea to section this out (produce, organic, meat, etc.) so it's easy to navigate efficiently once you're in the store.
Shop around for staples. I love being able to get everything I need at my local grocery stores, but there are some things (like salmon) we eat almost every week. I prefer to buy those items in bulk. I can choose the quality and can usually save quite a bit on the cost per pound.
Get prepped! Sundays are my meal prep days and I organize my kitchen for efficiency. By keeping a garbage can nearby, I can quickly throw scraps away and my containers are all set out in front of me, making storage a breeze.
Some additional tips from my own kitchen that might help you cook with less stress throughout the week:
Keep your freezer full. When you have extra meat or ingredients stored in the freezer, you won't have to worry about extra dinner guests or going back to the grocery store in the middle of the week.
Use bulk grains. These are great for fiber intake and they look so beautiful and inviting when stored in glass jars!
Eat frozen veggies, too. Frozen vegetables are frozen at their peak, meaning they can contain more flavor and nutrients than their fresh variety, depending on the season.
Try something new. It's easy to get stuck in a rut when you're constantly eating the same things over and over. Try adding in a new seasoning if adding in new foods feels like too much of a stretch right now.
Eat the same things. I know, I just said try something new, but it's okay to eat the same things if it's easier for you! Eat the same breakfast and eat your leftovers for lunch. If your goal is to stay on track, this is a great way to do that in a simple way that's easy to remember.
Be flexible. Lastly, cut yourself some slack. If you don't feel like cooking one night out of the week, go out to eat! There will be times on your clean eating journey where you may need to eat something less-than-perfect or outside of the norm, but that's perfectly fine. It helps us avoid feeling guilty for eating something that isn't totally "clean".
I hope you'll give some of these tips a try! Let us know which ones helped you most in the comments below.