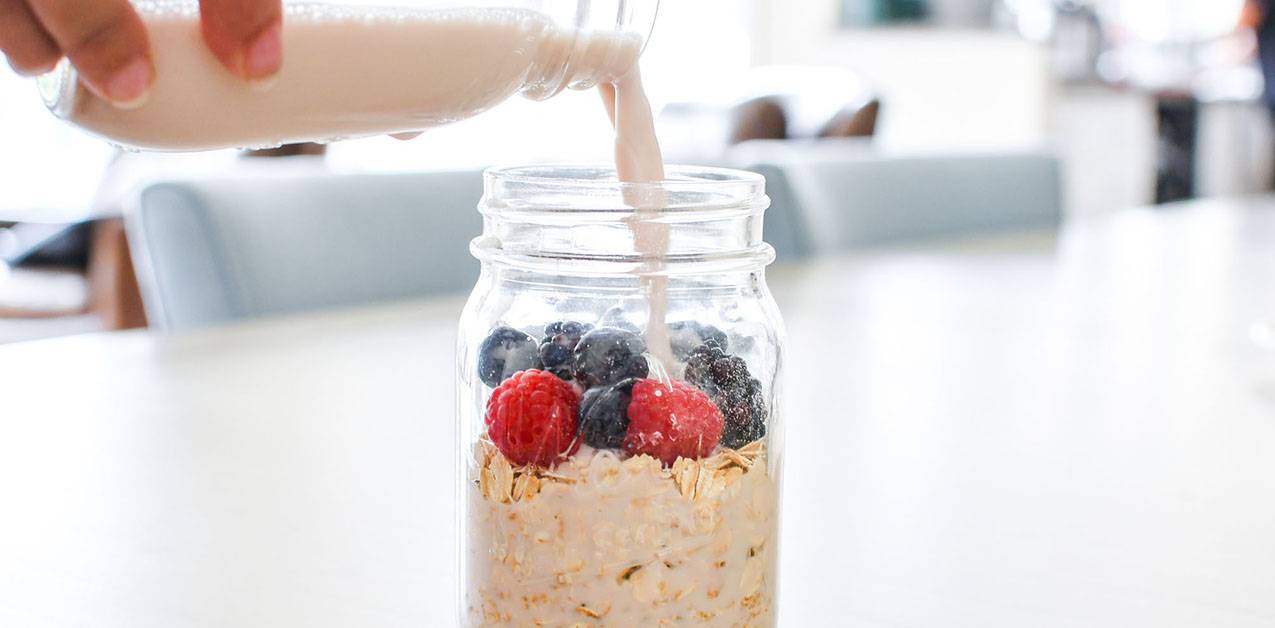 Stuck in a rut when it comes to breakfast? Try this simple recipe for Overnight Oats and look forward to something a little different in the morning!
½ cup oats
½ cup nut milk
1 tablespoon of seeds
½ cup blueberries
1 tablespoon pure maple syrup
1 tablespoon cacao nibs
5 to 7 almonds, chopped
Combine all ingredients except almonds in mixing bowl. Place mixture in jar, cover and refrigerate overnight. In the morning, add a bit of nut milk if needed to achieve desired thickness. Top with blueberries, seeds, or almonds if desired.