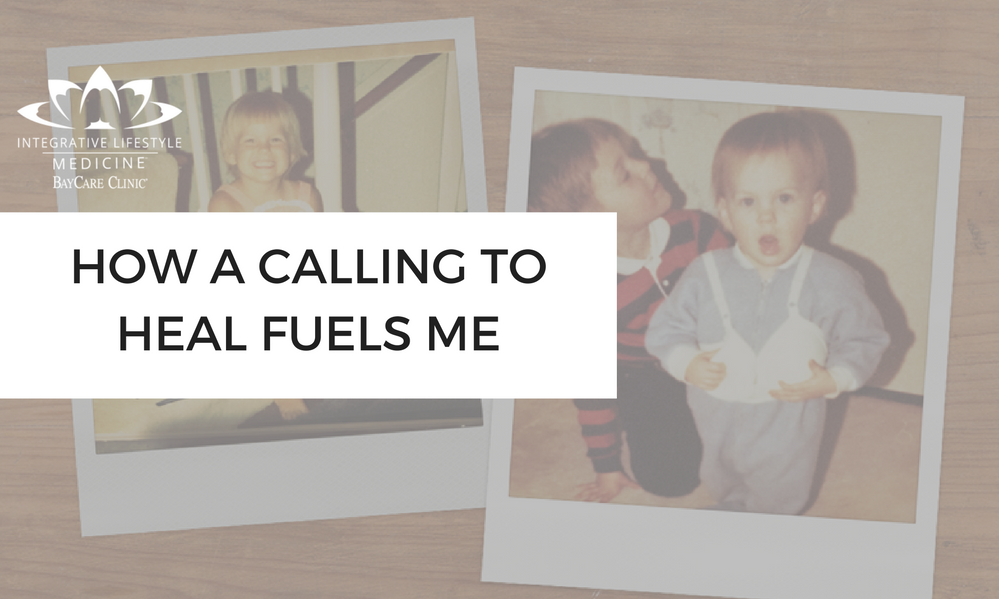 My Story
Most little girls don't like watching videos of people getting sliced open and operated on.
Then again, most little girls don't love bandaging their friend's cuts or eagerly watching themselves get shots!
Leave it to me to not be like most little girls. Ha!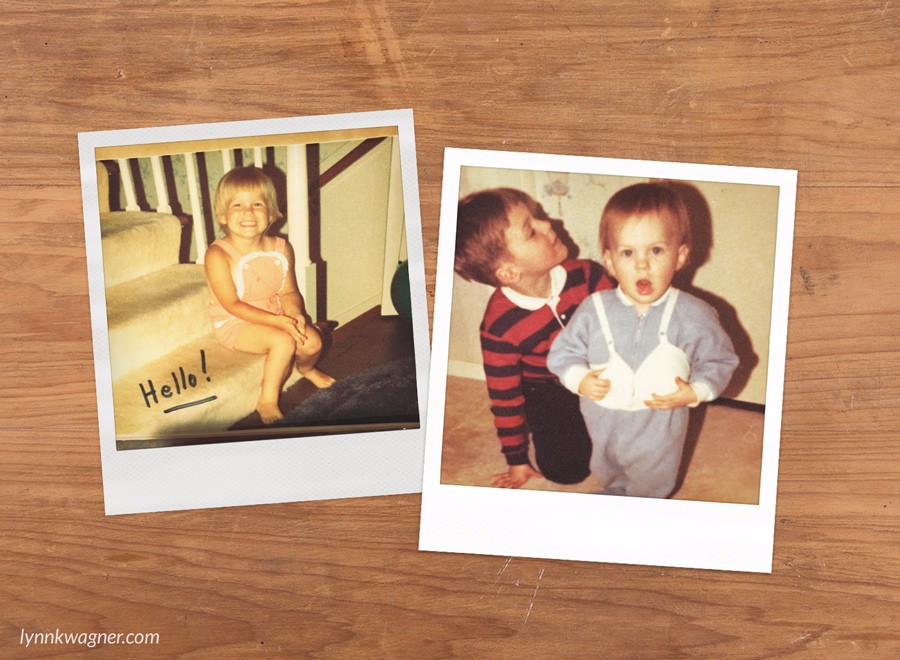 I've known since I was young that I would grow up to be a healer. As a teen and young adult, I helped care for my father during a devastating illness that eventually took him from us. It shook my family to its core and after experiencing the ultimate loss, I knew, deep down, that my path was medicine. I simply had to heal people.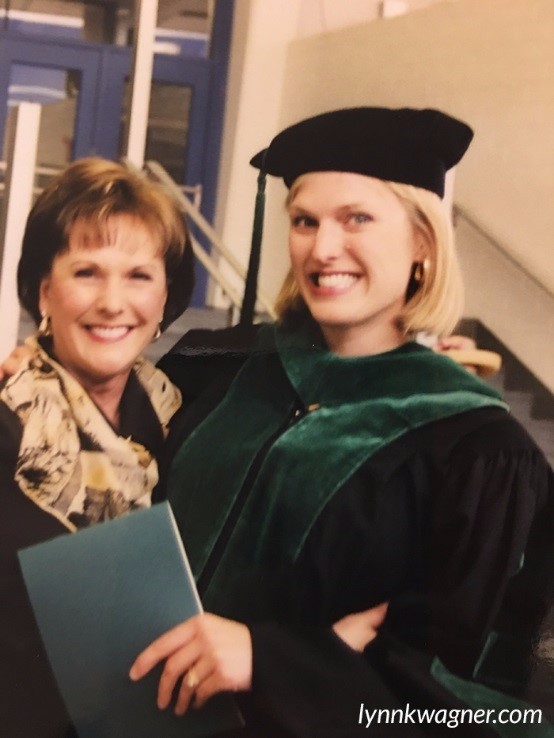 In the fall of 1998, I opened an acceptance letter from the Medical College of Wisconsin and was ready to make all my dreams come true. I was going to become a medical doctor.
Life moved so quickly after that. I got through and finished medical school. I secured a hard-to-come-by spot in an emergency medicine residency in Southern California. I ultimately started practicing emergency medicine back in Green Bay, Wisconsin, surrounded by family and friends. It seemed like the perfect life and everything was going according to plan.
I was excited and ambitious, quickly accepting leadership positions at the hospital and starting a family. I felt like I had everything balanced with ease and grace, but I still felt an emptiness and loneliness that I couldn't explain. Although I was bright and shining on the outside, there was a deep void on the inside.
I was a healer who never learned how to heal myself.
Life has a funny way of revealing what's true in each of us. As I kept plowing forward in life, little things kept happening to signal me that I needed to change directions. I developed chronic back pain, I started suffering from insomnia, my depression remained a constant thorn in my side. I knew I needed to try something different!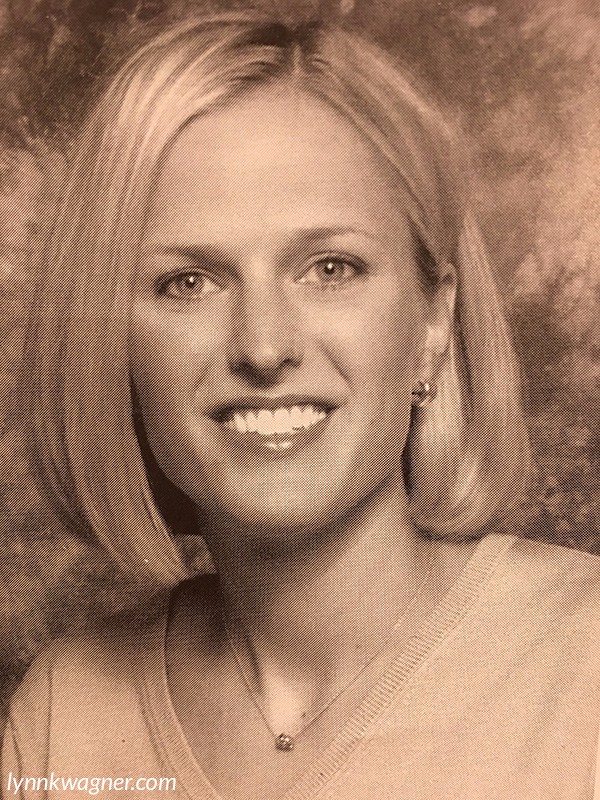 The Shift
I began dabbling in new things like pilates, yoga, energy healers, a life coach, essential oils, cleaning up my eating, and self-help books galore!
Layer after layer started to peel off as I examined myself, my life and finally started to gain clarity. Slowly my depression lifted, I began to sleep with peace and the back pain that I never thought would leave was gone. If I had stayed in the traditional medical model, my symptoms would have been treated with pills for life. Now I was prescription and pain free.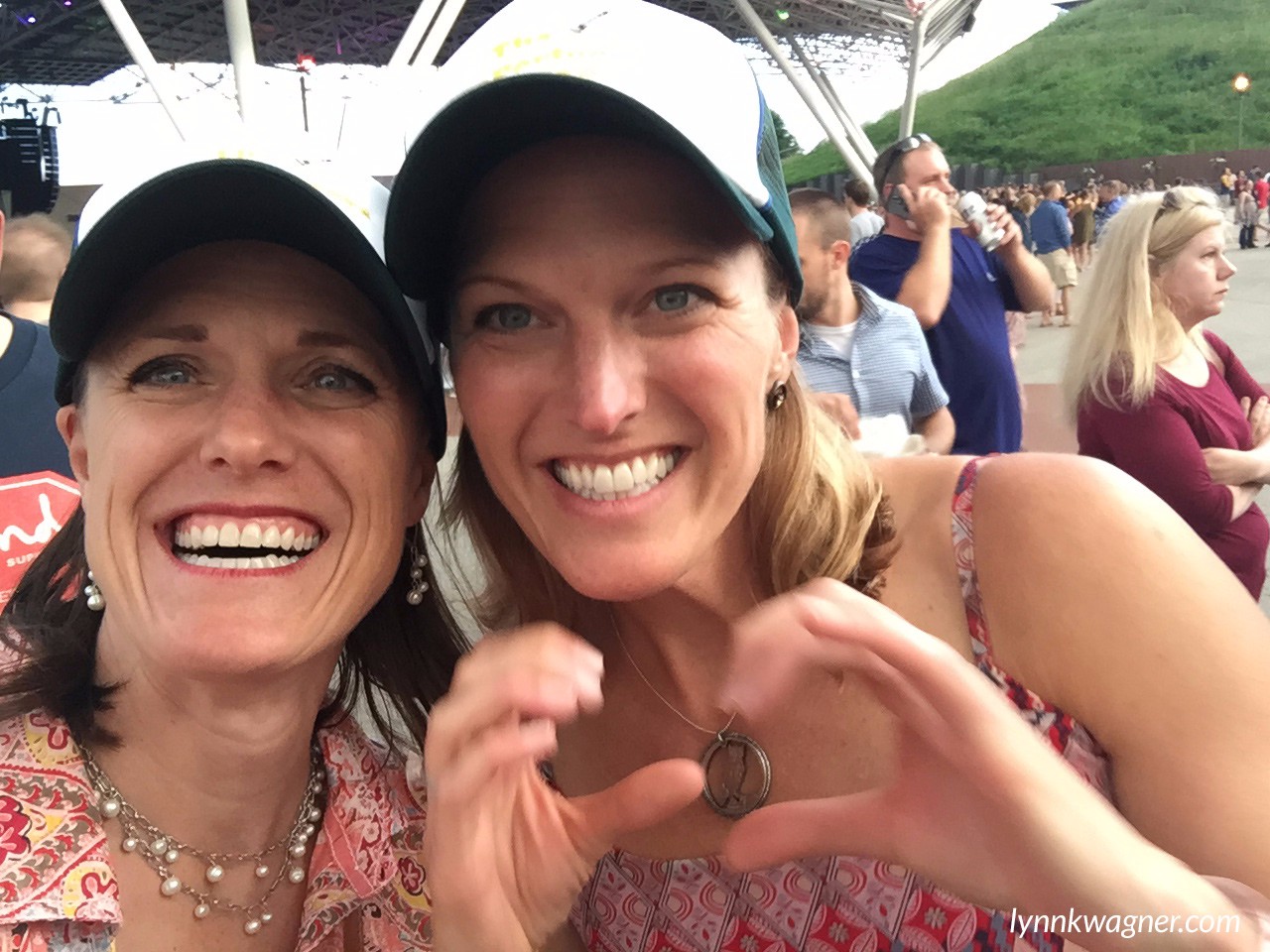 Although emergency medicine is so necessary in our world, I started to realize that in the ER, I couldn't proactively bring healing to my patients like I was born to do.
It was difficult to see patient after patient suffering from diseases that I knew could be helped or even eradicated with more alternative healing practices. But, as a physician, my true love is in medicine and I could not imagine walking away from my traditional medical world.
Almost as if by divine intervention, during one of my more difficult shifts, a med student working with me picked up on my love of alternative healing. They made me aware of a training program in integrative medicine, and the rest, as they say, is history.
Integrative Medicine
I applied for and secured a spot at the University of Arizona in their integrative medicine fellowship.
I flourished as I studied content that was so intriguing and exhilarating to me. Two and a half years later, I started to practice in Integrative Lifestyle Medicine, nervous and excited to realize my dream. After diving in and continuing to learn every day, I realized a common theme in almost every single one of my patients regardless of their need or diagnosis.
People need to eat real, clean food.
For most of us in Green Bay, Wisconsin and throughout the US, this means a full dietary overhaul. While I continued to educate, and transform my patient's relationship with food on an individual basis in my clinic, I realized that what I was doing one-on-one would be amazing in a larger context. This is how Food for Fuel™ was born.
As I guide my patients individually and clients as a group through their food transformation, I love watching them learn to love food again in a healthy way. I'm amazed at watching them take back control of their health destiny.
What I've Learned
Over the year that I have run my

Food for Fuel℠

programs, what have I discovered?
So many people have misconceptions about healthy eating. It's not about counting calories, counting points, or even paying attention to the scale. It's about eating real whole foods from an emotionally balanced place and learning to love how it feels to be "clean."
Nourishing your body with healthy foods is the best proactive approach you can take in your health and in your life journey.
When you eat "clean", you can process emotions and situations with more clarity and ease. Exercise become easier and even desired as your body becomes strong and energetic. It is for most, a spiritual experience when they feel their body thrive rather than just survive.
With real, clean food, most people find that extra pounds come off naturally. Shifting the focus from losing weight to feeling great ultimately becomes a natural way to achieve the body you were born to have.
We need to focus less on restriction and more on enjoying the beautiful foods from our planet in a healthy way.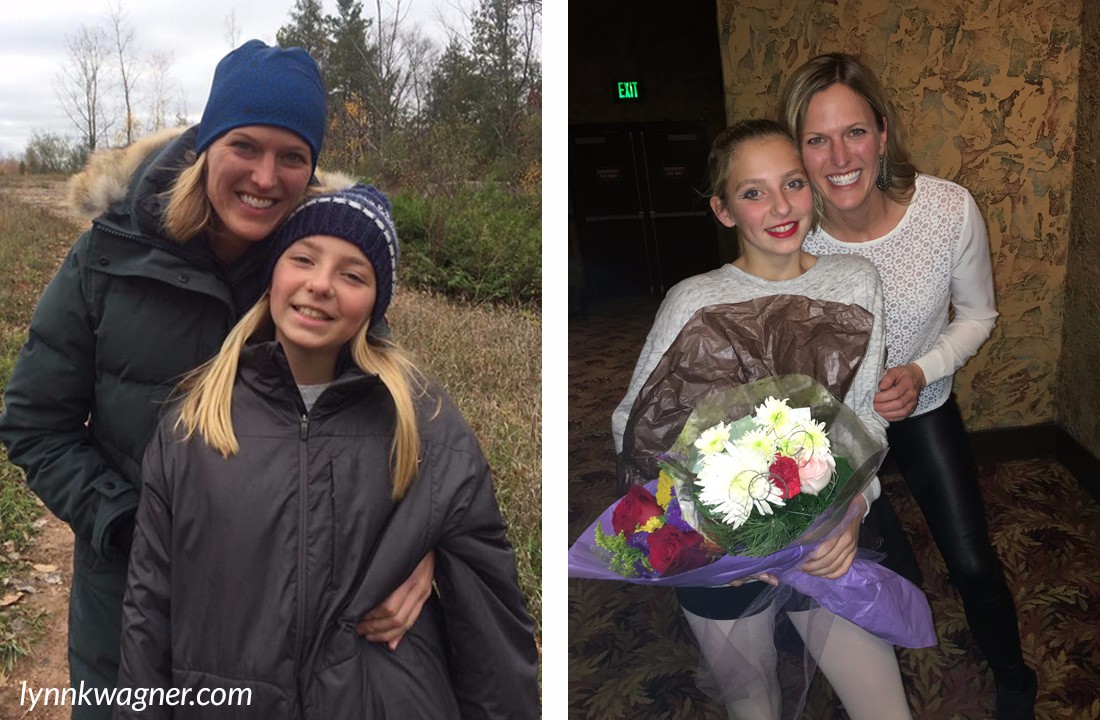 How to Make a Change
Our society tells us to count the calories! Chart the pounds! Hire a trainer! Spend hours on the elliptical! Our society is missing the mark. We need to focus less on lack and restriction and more on enjoying the beautiful foods from our planet in a healthy way.
What CAN I eat, How CAN I move my body, with whom CAN I enjoy my beautiful meals. Food for Fuel is a program designed to bring you back home with food.
I want to help guide you towards making gradual, lasting changes that will empower your mind, body and soul.
What I love the most in my work with patients and clients on the Food for Fuel program is to watch them heal themselves with food.
I've seen allergies resolved, heartburn gone, insomnia improved and mood disorders lifted. The weight loss for most becomes a wonderful side effect to the other health transformations they experience.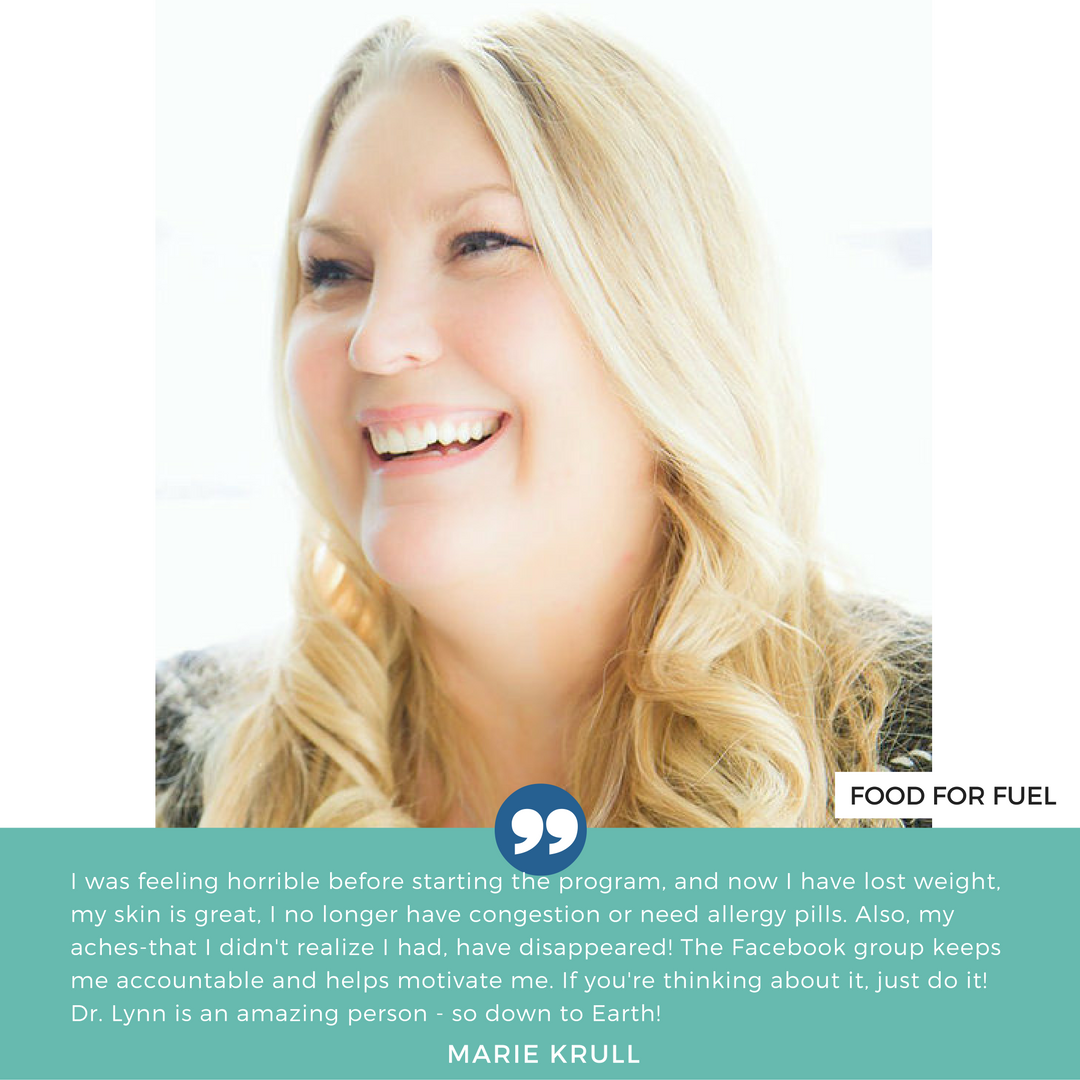 In Food for Fuel program, participants get educated on how to improve their symptoms through healthier eating. I make it simple by laying out what you can and cannot eat for the first two weeks of the four-week program.
With done-for-you shopping lists and meal plans, the goal is to get you comfortable grocery shopping and meal planning so you can start to create your own plans no matter what's in season or what you're feeling hungry for.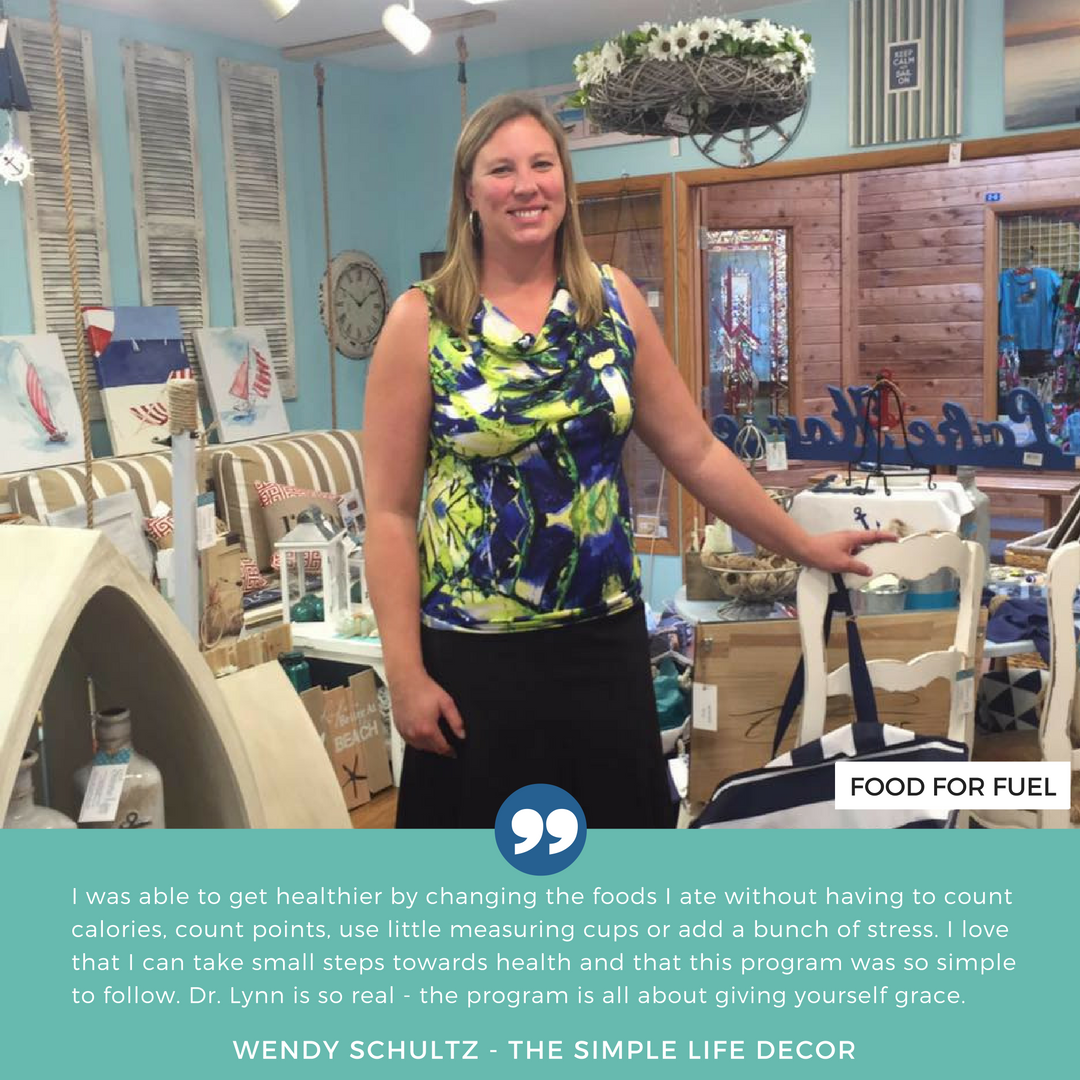 You can learn more about it and get notified about our next program launch here!
Let me know in the comments – have you tried clean eating before? How did you feel and how far along in the process did you get? I'd love to hear from you.