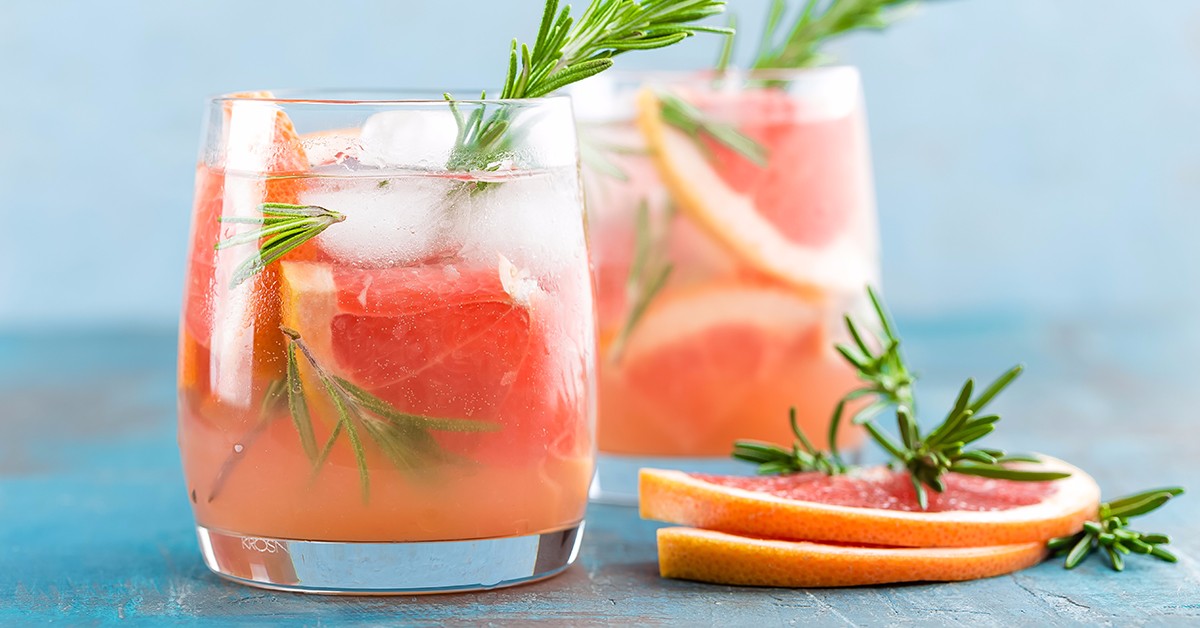 Juice and soda = so much sugar!
When I started to move myself and my family towards "clean" eating, one of the hardest things to take away from the kids was juice and soda. It can become so normal to drink juice every day or soda as a treat, and before long it's a part of your normal routine! These drinks pack in so much sugar – much more than anyone should intake in one serving.
Welcome the Spritzer!
The "Spritzer" is a term coined by my kids for the drink we used to make the transition easier. I never even told them what I was doing, I simply made it seem exciting and like more of a treat…"kids you get to have a fizzy juice drink!" I served it in beautiful glassware and let them add fun accompaniments like colorful straws or fresh fruit.
How can you start making this at home?
I've included a base recipe and a few fun flavor combinations to get you going.
Fee free to adjust this as much as you want – don't be afraid to experiment in the kitchen and become your family's favorite mixologist!
Your kids will love being a part of this process too, so pull them into the kitchen with you. Getting kids hands-on in the kitchen is the first step into them creating healthy habits for themselves.
Base Recipe:
1 part 100% fruit juice
3 parts sparkling water like La Croix® or S.Pellegrino®
Additions of your choice like fresh fruit, mint leaves, cucumber, etc.
Some flavor combinations to get you started:
1 part 100% Cranberry Juice
3 parts Lime La Croix®
Sprigs of rosemary for garnish and fragrance
1 part 100% Cherry juice
3 parts Tangerine La Croix® sparkling water
One orange slice for garnish
1 part 100% pineapple juice
3 parts Coconut La Croix® sparkling water
Sprigs of fresh cilantro for garnish and fragrance
Try out this recipe anytime for a resfeshing drink that is healthy and hydrating!