Right now, you might be thinking:
"I'm not spiritual."
You don't have to be spiritual to take the course. While I discuss spirituality in one of the videos, this is just one part of the wheel and while important, it's your decision when you'll work on which section.
"I'm an introvert."
The course is designed to be reflective and completely self-led. You'll complete the lessons at your own pace, by yourself. I do recommend reaching out in the Facebook group with any insights you gain or questions you have. Follow me on social media to get a sense of how I apply everything I teach in a practical, realistic way.
"I'm too busy."
As a busy mom myself, everything I write or suggest is created with a busy lifstyle in mind. The course can be listened to while driving. Exercises are short and simple, you can realistically spend 15 minutes a day and make great strides. Also, if you need to take time away from the course, it's yours to keep and you can view it at any time.
"I struggle to focus for too long."
If you're reading this, you likely already feel an imbalance in your life. Getting back to balance will require some dedication. The course is summarized into the perfect amount of information to start learning to commit and follow through on small action steps.
"Eating healthy is too hard."
I pride myself in making clean eating fun and easy. No fancy diets, no starvation, fasting or restriction, simple good clean food. While you'll get the basics on clean eating and how to get started, if you're looking for a comprehensive food program that includes group coaching, check out Food for Fuel.
"But you don't know my situation, it's too complex."
Any situation, no matter how complex can make a shift in the right direction with some simple lifestyle tools/hacks. Staying passive will leave you in your current situation, movement will begin to get you to grow, even small steps make a big difference!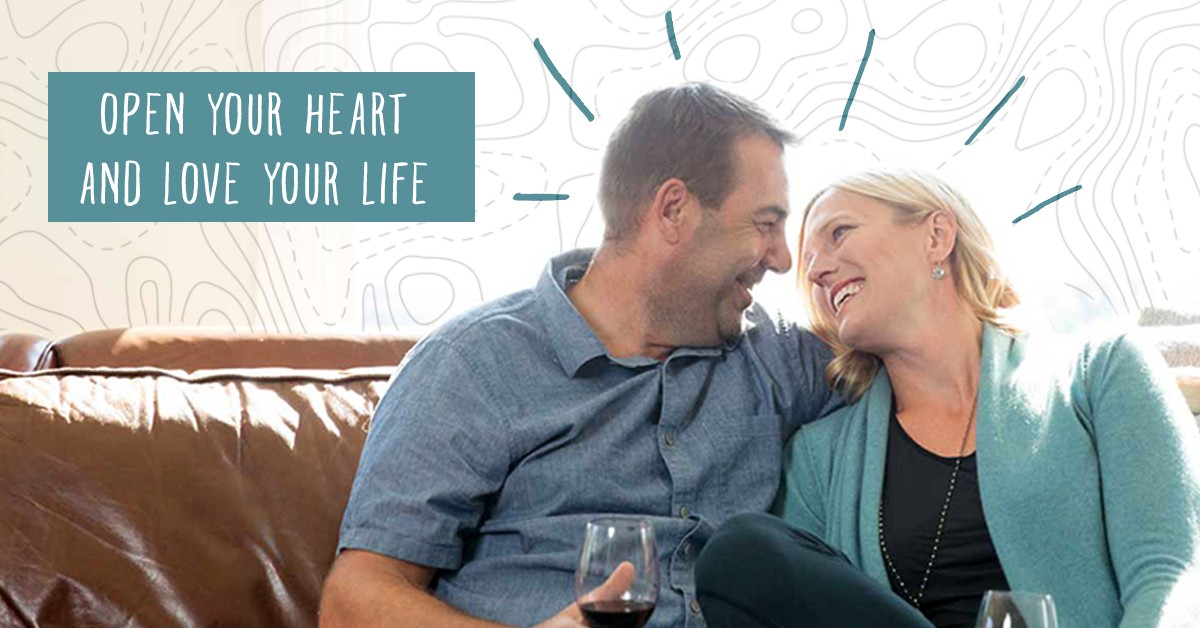 You may not know this about me, but I haven't always lived a purposeful life.
The transformation I experienced was through the methods I introduce you to in this course. Each section of this course was part of my own personal journey and was instrumental in my self-discovery and in my career.
For several years, after the birth of my first daughter, I took antidepressants for my mood. I thought I would always suffer from depression! After an injury temporarily took me out of the Emergency Room, I was forced to take several weeks off from patient care.
During this time off, I went through a personal transformation that included utilizing alternative therapies to help heal my mind, body, and spirit. For me, this gave me the ability to get off my anti-depressant and truly heal. As a doctor, I wanted to find a way to blend these new healing methods I was personally experiencing along with my traditional medical training. I knew there had to be a way!
During a trying shift in the ER, a medical student directed me to an Integrative Medicine program at the University of Arizona. I applied for a scholarship with BayCare Clinic, my request was granted and the rest, as they say, is history.
In 2015, I completed my fellowship there and began my Integrative Medicine medical practice. Outside of clinic, I love to help my community, local and worldwide, learn to practice holistic living to optimize their health and well-being. I'm honored to be on this journey with you. It is possible and it's never too late to get started!
What's included in this course?
Approximately 2 total hours of video instruction from Dr. Wagner spread out over 12 modules.
Lifetime access to course materials
Printable resources to help you navigate your holistic health journey
Over 75 journaling prompts to help you work through the course